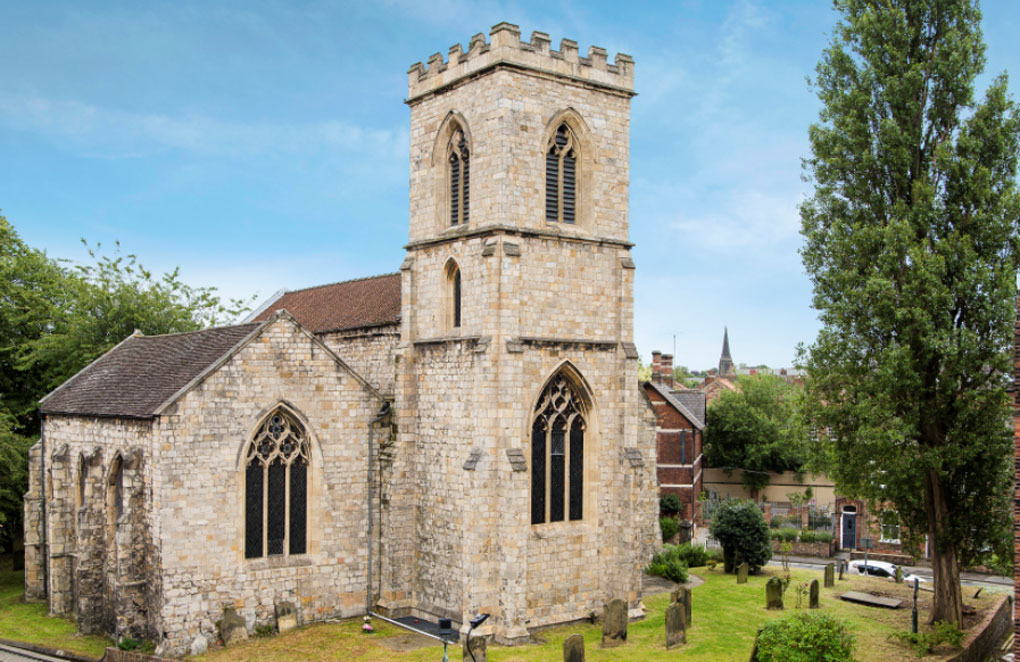 Welcome to St Denys! A Parish Church in the Heart of York
Worship Times
Holy Communion every Sunday at 10.00am
The service on the 1st Sunday of each month, except August, is also signed for BSL users.
Contemplative Hour Wednesday at 7.00pm
A monthly opportunity for quiet reflection in the Ignatian tradition. Next date: 29 November
Our priest-in-charge, the Revd Liz Hassall is on study leave until mid-November. For enquiries about Baptisms and Weddings call the Revd Nicky Gladstone, Assistant Curate, York City Centre Churches on 07759 458745 email: revnickygladstone@gmail.com or email our Administrator: yorkcitycentrechurches22@gmail.com
For Funerals call the Revd Nicky Gladstone on 07759 458745
Safeguarding
St Denys Church Parish Church Council takes seriously its obligations and responsibilities to protect and safeguard the welfare of any child, young person or vulnerable adult within the church community. Our Safeguarding Policy is here. For further information, please contact our Safeguarding Officer: Simon Baverstock simon.bav@yandex.com
Events
Tea and Chat every Wednesday, 12.00-4.00pm in the Church Hall
A friendly and welcoming get-together – all welcome!
Warm Space every Thursday, 2.00-6.00pm in the Church Hall
As one of the city's Warm Spaces, we offer friendship and refreshments to those in need.
Organ Recitals & Concerts:
We hold regular organ recitals showcasing our outstanding 'Father' Willis organ and host concerts by other promoters. If you are interested in using the church for a concert, please email: yorkstdenys@gmail.com.
A Little Bit About Us
We are a friendly and growing little church tucked within the medieval walls of York on the historic street of Walmgate. Serving a rapidly changing parish in our corner of the city, we strive to be a community resource for all and are very pleased that our nearby Church Hall is one of the city's Warm Spaces. St Denys is a haven of quiet in the hustle and bustle of city life, giving a warm Yorkshire welcome to all who come to visit be it join our worship or to gaze on our outstanding array of medieval stained glass.
We would love to extend our welcome to you on any Sunday of the year or to any of our events!
Deaf Community
We have a special mission to the deaf community in York with a monthly service that is fully signed (BSL). For more information, please contact the Revd Nicky Gladstone revnickygladstone@gmail.com
Opening Times
St Denys is open Monday to Friday. Our normal open hours are 10.00am to 4.00pm, however we depend on volunteers to open and close the church and so times may differ. We welcome visitors to view our historic church or just to sit quietly in the presence of God. If it is necessary for the church to be closed we will, when possible, give details on A Church Near You www.achurchnearyou.com/church/18965.
If you would like any further information about St Denys Church and what we do, please email stdenyschurchyork@gmail.com or go to our pages on A Church Near You.