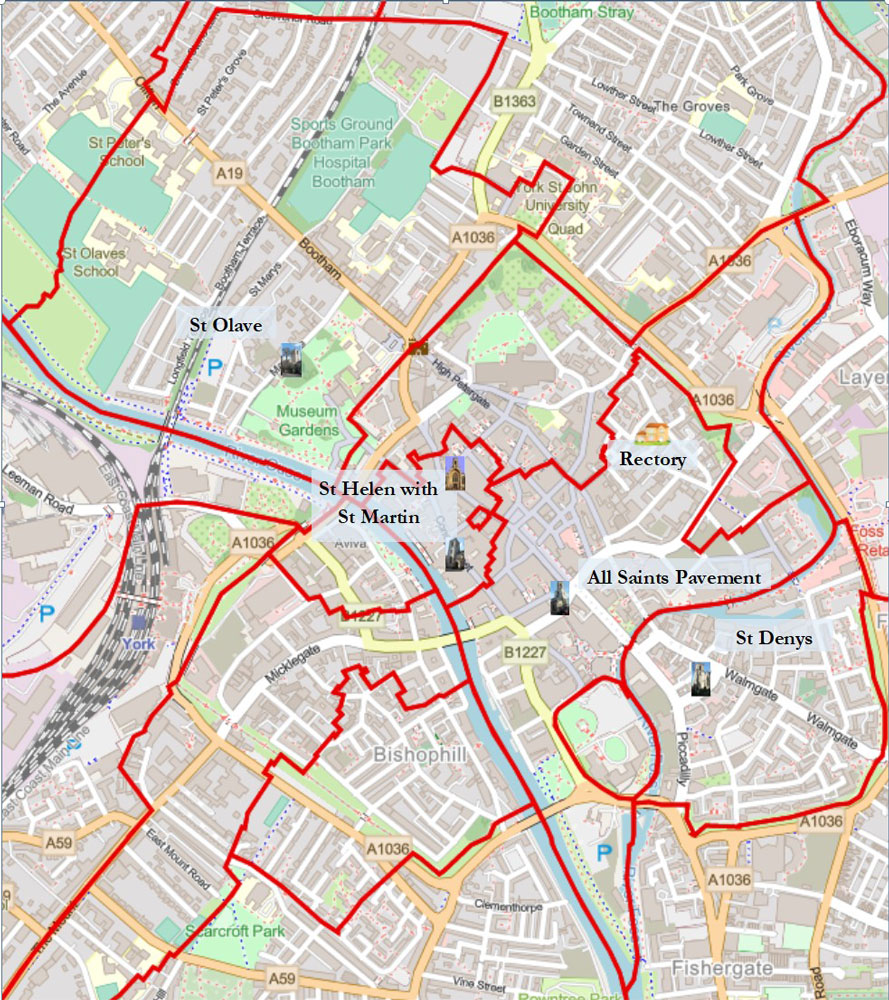 All Saints Pavement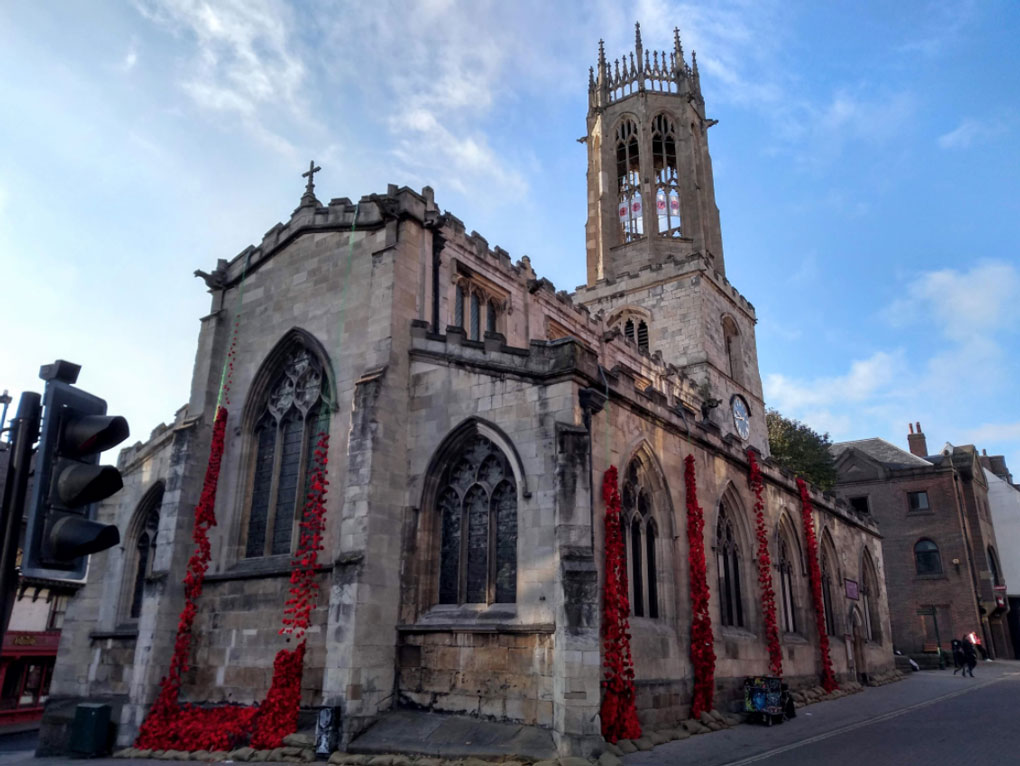 All Saints Pavement is situated in the heart of York at the busy junction of Piccadilly, Coppergate, High Ousegate, Parliament Street and Pavement. Close by on Pavement (so named as it was the first paved street in York) is our Church Hall, St Crux. We use The Book of Common Prayer for all of our services and our liturgy is best described as traditional, dignified and inclusive. We also have a strong tradition of church music.
Being the Guild Church of York we are pleased to host annual services for the seven Guilds of York, a Joint Guilds' service and services for several ex-Service Organisations. We are also the Regimental Church of the Royal Dragoon Guards with whom we enjoy a particularly close relationship. They are attended by The Lord Mayor and Civic Party.
Find out more:
https://www.achurchnearyou.com/church/18961/
https://www.facebook.com/ASPYork/
St Denys Walmgate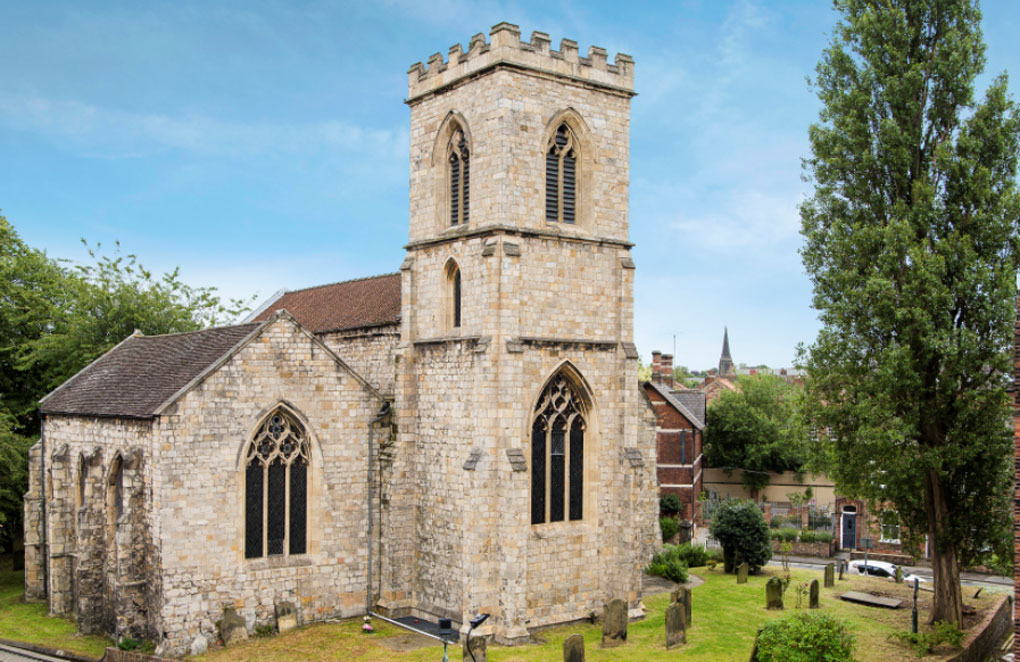 One of the most important special missions of St Denys is to deaf and hard-of-hearing people. We have for many years offered a fully signed service for the deaf, with a 'signing choir' for hymns, on the first Sunday of every month. This is the only church in the Deanery of York where such services are available.
We aim to become a community hub for the whole parish, and to serve all the people both of 'Old Walmgate' and the 'New Walmgate'.
Find out more:
https://www.achurchnearyou.com/church/18965/
https://www.yorkcitycentrechurches.co.uk/st-denys
St Helen with St Martin
A distinctive feature of this Parish within the group is that it has two churches. St Helen is the Parish Church and St Martin is a Chapel of Ease. Both have regular weekly services. The style of worship in each is quite different. The parish is at the historic centre of the City. It comprises parts of 3 streets and St Helen's Square which together form the principal shopping area of York. Both Churches are normally open daily for private prayer, meditation and sightseeing. Apart from the worship at services they are used for a variety of activities.
Find out more:
https://www.sthelenwithstmartinyork.org.uk/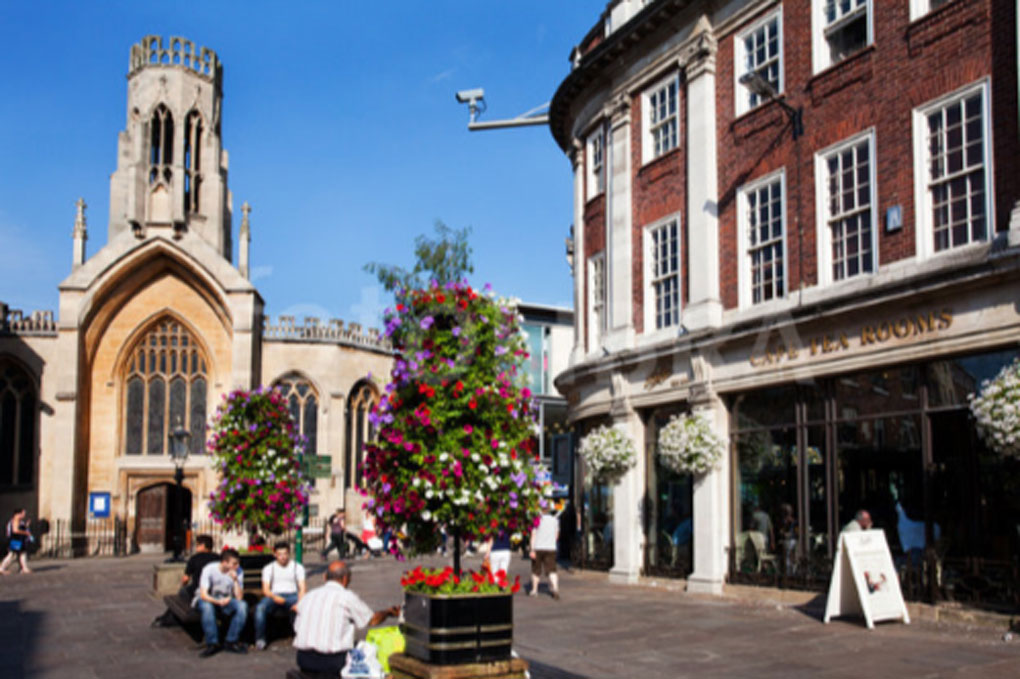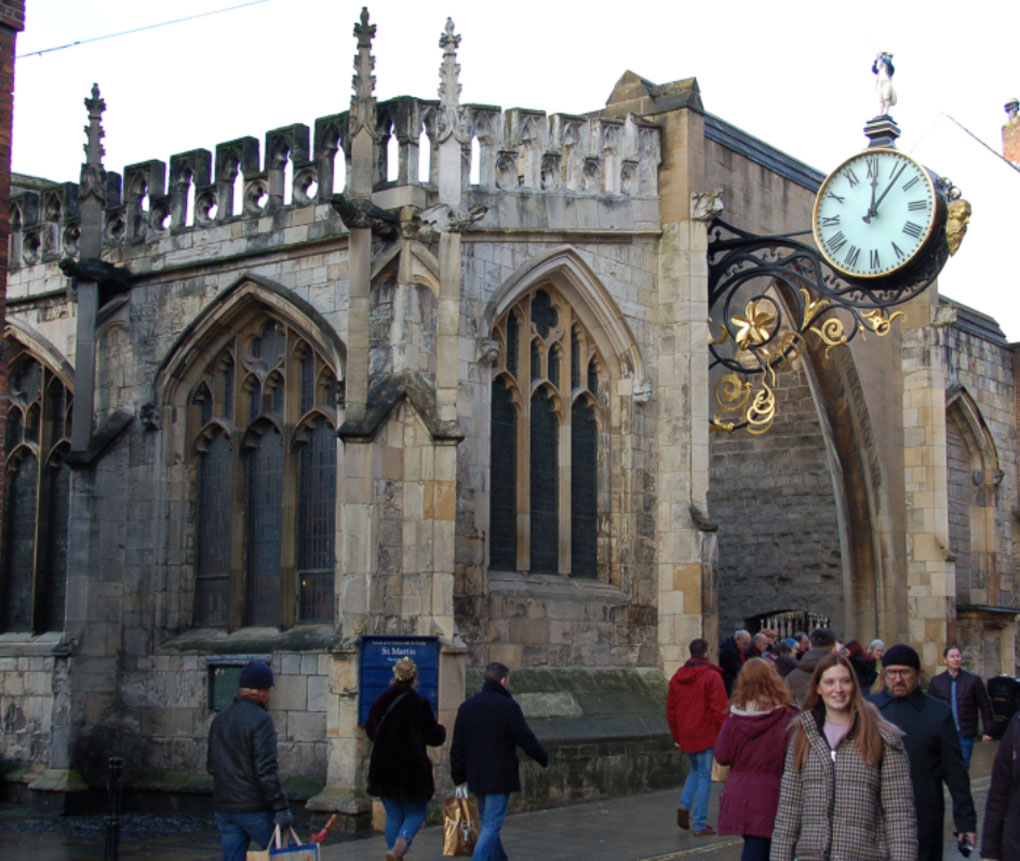 St Olave Marygate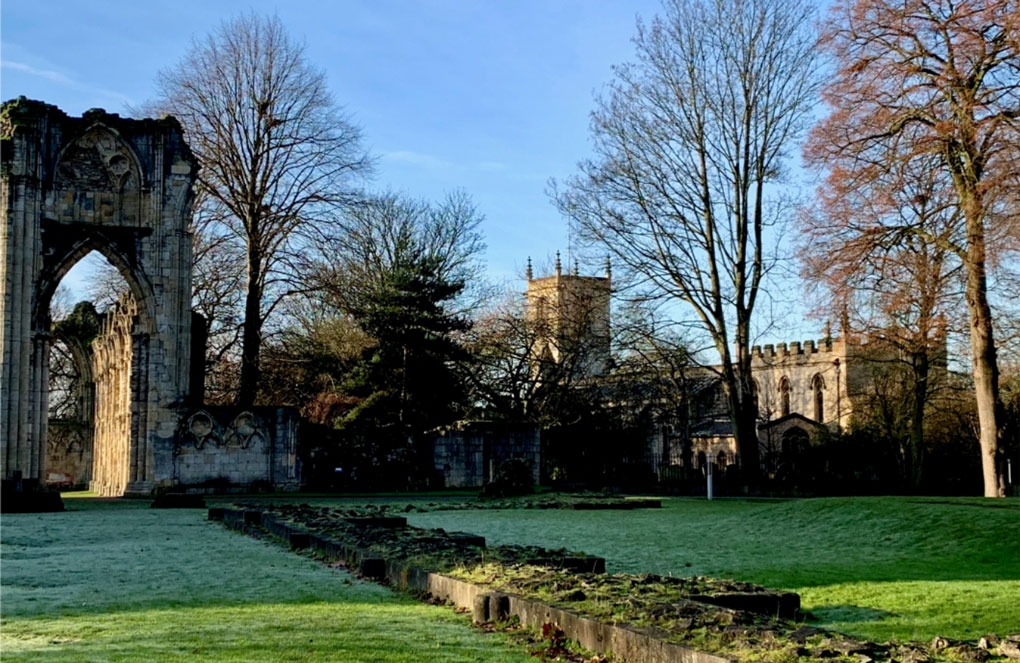 St Olave's is known for its liberal Catholic tradition of liturgy enriched by music, prayer, theological understanding and preaching. Music is at the very heart of worship at St Olave's, with the Sung Eucharist on a Sunday morning very much front and centre.
Our worship is formal, with an emphasis on ritual that is performed carefully but with a lightness of touch, creating time for reflection and allowing a sense of God's presence. Our Catholic tradition is reflected in the use of vestments and incense and a full team of servers. We try to be a worshipping, learning and healing community that is non-judgmental, that offers gentleness, security and acceptance. Within the parish, it is important that our church building is open and offers a sacred space available to all.
Central to the life of the church is the Sunday 10.30am Sung Eucharist. A Sung Eucharist is also used to celebrate major weekday festivals, either on the day or on the nearest Sunday. A healing Eucharist is held once a quarter. We use the Common Worship orders for the Eucharist, Baptism and other services. We have a series of service booklets for the various seasons and normally use the hymnbook Common Praise. The acclaimed robed choir enhances the worship every Sunday.
The congregation spans the age spectrum from younger families to very elderly people. We offer a Sunday School and recognise that attracting younger adults is an important part of our mission.
We have a regular bible study group, with additional opportunities for discussions in Advent and Lent.
Find out more:
https://www.achurchnearyou.com/church/18971/