Editor: The Revd Kingsley Boulton
Contents
News and Notices
---
LETTER FROM THE RECTORY
by the Revd Liz Hassall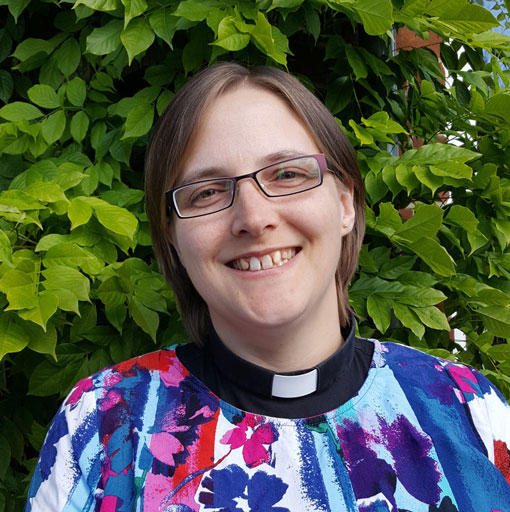 Dear friends,
You may have noticed that it is several months since the last Touch Base. I'm grateful to the Revd Kingsley Boulton for stepping up as editor for this edition and very interested to see the various articles on the theme of the environment and how it relates to our Christian faith. If you would like to see further editions of Touch Base, perhaps you would consider adopting an issue and acting as a commissioning editor. We would agree the theme, then you would arrange contributors and send them to Tina for converting into the right format.
So, why are we concentrating on the environment? In our PCCs over the last few months we have been having discussions which included considering the five marks of mission. When I use the word 'mission', I mean 'the work of the church that God sends us to do'. The final mark of mission is:
To strive to safeguard the integrity of creation and sustain and renew the life of the earth.
This is not an add-on to our Christian faith, but a central part of it. There are many things we can do both individually and as church communities to treasure our world. Within this issue of Touch Base you will hear about some of them.
Continuing the theme, I am looking forward to discovering how we celebrate and mark harvest festival in city churches. We have to work a lot harder than rural churches do in feeling connected to our land and the rhythms of the year. It's been a while since I was delayed getting to church by a combine harvester! Even without the reminders given by the changing colours of the fields, we all need to eat so it does impact on our lives even if at some degrees removed.
I wonder what small changes you could make to your life that would benefit the environment and could be offered to God as part of your life of discipleship?
The Revd Liz Hassall
---
ONE CHAPTER ENDS, A NEW CHAPTER BEGINS
by the Revd David Simpson
You will have come across the abbreviation 'PTO' which is short for "please turn over". You normally find it at the bottom of a page to indicate that there is more writing on the other side. It springs to mind that as I come to the end of one chapter in life, I find that I must turn over a new page and begin a new chapter, as I retire from my role as Assistant Priest in the City Centre Churches at the end of October.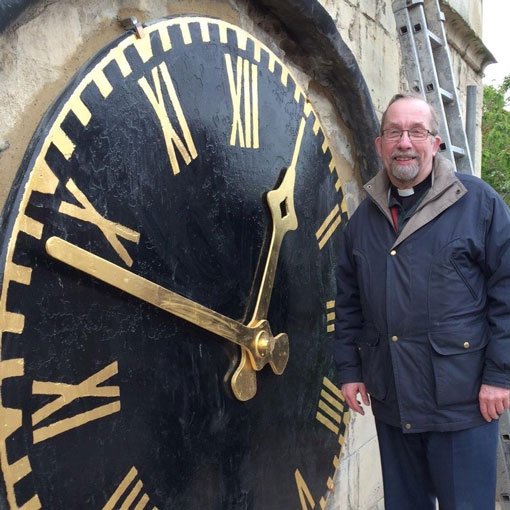 My life in the church or away from it had been one of searching, even spending years in the wilderness, what is missing in my life and finally finding God in the most dramatic and totally unexpected way. Of course, at the time I did not know that this journey would lead to ordained ministry. It was not an easy journey with so many questions waiting for answers. One step at a time, rather than one big leap into the unknown. In some way my life is like the verse on a bookmark given to me by a dear friend of mine 'I am being chased by the very One that I pursue'. If someone told me where my life would lead me from those wilderness years I would be astonished and most likely frightened at the thought of being ordained, and even in that, there were ups and downs in trying to convince others of my calling.
In the meantime, with the advice of my parish priest, I took a three-year course for the Certificate in Christian Studies at what was then the College of Ripon and York St John, not knowing at the time of enrolling that I would be among students who were studying to be a Reader. I did the course to understand the Bible more deeply and importantly if I could do an academic course. It was only at the end of the course that I pondered whether to put myself forward for Reader ministry. To cut the long story short, I did, was accepted and licensed in November 2000. Two years later on an ordinary day, working somewhere in West Yorkshire, a powerful and overwhelming feeling to be called to ordained ministry. I said to God I would only do this by invitation. I mentioned this to no one. It must have been about a month later when the vicar Revd Simon Stanley at the end of a staff meeting just casually mentioned ordained ministry. So, another three years of past-time study in Durham, Whitby, and York. A lot of people have helped and supported me in studying and in the ministry for which I am humbly grateful.
Since the beginning of the millennium, I have served as a Reader at St Chad's Church then as an ordained deacon then priest. From 2005 I have had sixteen wonderful years serving among the city centre churches while at the same time maintaining my trade skill as office equipment service engineer, the latter of which I retired from two years ago, but I am continuing in the specialist field of restoring old mechanical portable typewriters.
But I won't be putting my feet up, rather it is to explore and seek new ways in ministry. So, I am applying to continue and explore that and so asking for 'Permission to Officiate', that another abbreviation for PTO, so all I'm doing is turning over a new leaf and beginning a new chapter.
I will continue to be the chaplains for the local branch of RAFA and of the ROCA of which I served for fourteen years part-time in the Royal Observer Corps at what is now a Cold War Bunker Museum in Acomb Road run by English Heritage.
So, what else will I be doing? Since the mid-1970s, I have made nearly thirty films. Most of them are about events in York and the Northeast, the Lord Mayor's Parades, which were held every four years, the Pope's visit to York on the Knavesmire, York Market. These are just a few and are now preserved at the Yorkshire Film Archive at York St John University. Picking up that hobby again after a few years, I am hoping to add to that collection as I spend more time with my hobby as a documentary filmmaker.
The Reverend David Simpson
Thank you
That my deafness
Did not stop me
Hearing you, Lord.
---
THE SEASON OF CREATION AND THE ENVIRONMENT
by the Revd Kingsley Boulton
This issue of Touch Base is devoted to environmental issues. This is particularly appropriate at this time of year, not just because of the traditional Harvest Thanksgiving services that are held but also because it is kept by many churches as the Season of Creation, beginning each year on 1st September and ending with the feast of St Francis of Assisi on 4th October.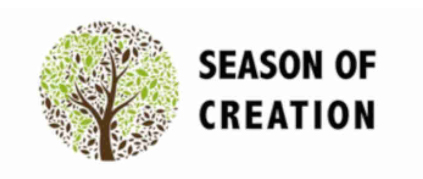 Many prominent figures including Sir David Attenborough and our own Archbishop Stephen Cottrell have stated clearly that climate change and environmental issues pose the greatest threat and challenge that we face. Concern for the natural world is incumbent on us all but particularly on us as Christians.
The latest report of the Intergovernmental Panel on Climate Change (IPPC), Climate Change 2021: the Physical Science Basis, issued last month, is a salutary warning and sobering reading. The Church of England's response to this report by the Bishop of Norwich, Graham Usher, the Church of England's lead bishop for the environment, is very much worth quoting: "The message of today's Intergovernmental Panel on Climate Change's Sixth Assessment Report is loud and clear: 'Wake up world!' It is time to stop playing political games and take action now. We are already seeing the effects of the climate emergency around the world – and it is the world's economically poorest people who are already suffering the most. So it is our moral duty and a Christian calling to do all we can to try to turn the tide. In just a few months at COP26 there will be an opportunity to act, our leaders must seize this moment and deliver real and impactful change for the future of God's creation. We don't have a spare Earth – this is our precious home." Indeed we continue to see the effects of this with the wildfires and flooding in various parts of the world.
As the Bishop says, later this year, between 31st October and 12th November, the 26th UN Climate Change Conference of the Parties (COP26) will be hosted by the UK in Glasgow. We hope and pray that all who take part will acknowledge the urgency of all this and that it will result in decisive and effective action.
My thanks to all who have contributed to this issue of Touch Base and to Tina Sanderson for her technical help. As well as contributions by members of our own group of churches we are very grateful to the Revd Johannes Nobel, Green Ambassador for the Diocese of York, and the Revd Liz Carrington, Deacon at St Luke's, York, for sharing their thoughts with us.
The articles that follow give us much to think about. I very much hope this stimulates us as a group of churches to follow this up and consider what practical steps we can and should take.
Kingsley Boulton
---
WHY SHOULD CHRISTIANS BE CONCERNED FOR THE ENVIRONMENT?
A BIBLICAL PERSPECTIVE
by the Revd Kingsley Boulton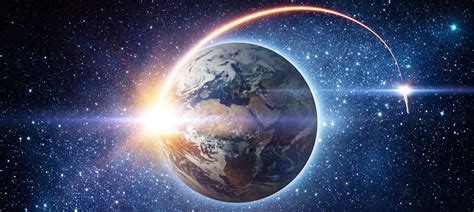 Genesis
Any consideration of the environment should surely begin with the creation narrative in the book of Genesis. However this might be interpreted in detail the message is quite clear that the world and everything in it was created by God. This is fundamental to our Christian faith and to our relationship both to other human beings and to the natural world which we all inhabit and on which we all depend.
The opening chapter of Genesis also reminds us of the great variety of life around us. The wonder of the natural world, brought to our television screens so vividly by many documentaries, is something we should celebrate, cherish and protect.
There is one verse addressed to human beings, though, that can easily be misunderstood: "Be fruitful and multiply, and fill the earth and subdue it; and have dominion over the fish of the sea and over the birds of the air and over every living thing that moves upon the earth." (Genesis 1.28). This clearly does not mean unbridled and reckless exploitation of natural resources. Until the industrial revolution there was on the whole a sustained use of the natural world based on first-hand experience and knowledge of the environment, and there are some communities where that is still the case. There is of course a need to provide food and the other necessities of life. Yet so often the natural environment is exploited or even destroyed for financial gain. The key instead is stewardship. There are many memorable passages about the natural world, especially in the Old Testament.
Psalms
The psalms offer a particularly rich celebration of creation and a reminder by implication of our duty towards it. These are just a few examples. In Psalm 33 we read: "By the word of the Lord the heavens were made, and all their host by the breath of his mouth. He gathered the waters of the sea as in a bottle; he put the deeps in storehouses. Let all the earth fear the Lord; let all the inhabitants of the world stand in awe of him. For he spoke, and it came to be; he commanded, and it stood firm." (Psalm 33.6-9). Other Psalms include 8, 19, 65, 95 and 104. The book of Job also contains much about God as creator of the natural world.
There are other Psalm verses in which the natural world joins in the praise of God, such as: "The pastures of the wilderness overflow, the hills gird themselves with joy, the meadows clothe themselves with flocks, the valleys deck themselves with grain, they shout and sing together for joy." (Psalm 65.12-13); and also Psalms 98 and 148.
Leviticus
Particularly significant are the provisions for the Jubilee detailed in the book of Leviticus. First of all there is to be a fallow year every seven years: "Six years you shall sow your field, and six years you shall prune your vineyard, and gather in their yield; but in the seventh year there shall be a sabbath of complete rest for the land, a sabbath for the Lord: you shall not sow your field or prune your vineyard" (Leviticus 25.3-4). The land is not to be overworked but allowed to rest, surely a good example of environmental stewardship. Then: "And you shall hallow the fiftieth year and you shall proclaim liberty throughout the land to all its inhabitants. It shall be a jubilee for you: you shall return, every one of you, to your property and every one of you to your family. That fiftieth year shall be a jubilee for you: you shall not sow, or reap the aftergrowth, or harvest the unpruned vines. For it is a jubilee; it shall be holy to you: you shall eat only what the field itself produces." (Leviticus 25.10-12). This is a further remission not just for the land but also for other people, particularly those in need. Indeed there is also an earlier injunction which stresses this: "When you reap the harvest of your land, you shall not reap to the very edges of your field, or gather the gleanings of your harvest. You shall not strip your vineyard bare, or gather the fallen grapes of your vineyard; you shall leave them for the poor and the alien: I am the Lord your God." (Leviticus 19.9-10).
New Testament
There is less to be found in the New Testament but many of our Lord's parables use imagery from the natural world and human activity in it. We think, for example of the sower and the seed, and of the mustard tree.
Then there is that lovely passage in which our Lord says: "Look at the birds of the air; they neither sow nor reap nor gather into barns, and yet your heavenly Father feeds them. Are you not of more value than they?" (Matthew 6.26), and then: "And why do you worry about clothing? Consider the lilies of the field, how they grow; they neither toil nor spin, yet I tell you, even Solomon in all his glory was not clothed like one of these. But if God so clothes the grass of the field, which is alive today and tomorrow is thrown into the oven, will he not much more clothe you — you of little faith?" (Matthew 6.28-30) (See also the version in Luke 22-34).
There is more in the letters of St Paul. He describes Jesus in the following terms: "He is the image of the invisible God, the firstborn of all creation; for in him all things in heaven and on earth were created … through him God was pleased to reconcile to himself all things, whether on earth or in heaven, by making peace through the blood of his cross." (Colossians 1.15-20). God's work of salvation through the death of Jesus on the cross has effected reconciliation for the whole of the created order, not just humanity.
This idea is reflected in the following passage: "I consider that the sufferings of this present time are not worth comparing with the glory about to be revealed to us. For the creation waits with eager longing for the revealing of the children of God; for the creation was subjected to futility, not of its own will but by the will of the one who subjected it, in hope that the creation itself will be set free from its bondage to decay and will obtain the freedom of the glory of the children of God. We know that the whole creation has been groaning in labour pains until now; and not only the creation, but we ourselves, who have the first fruits of the Spirit, groan inwardly while we wait for adoption, the redemption of our bodies." (Romans 8.18-23).
Saying yes to life
These are just some pointers to help us remember the care and concern God has, we believe, for his creation and our need to respect, use wisely and protect it.
I have found particularly helpful the book by Ruth Valerio, Saying yes to life (SPCK 2020), in which she takes as her starting point for each chapter the first Genesis creation account. As advertised below Dr Valerio is taking part in a day conference on 9th October.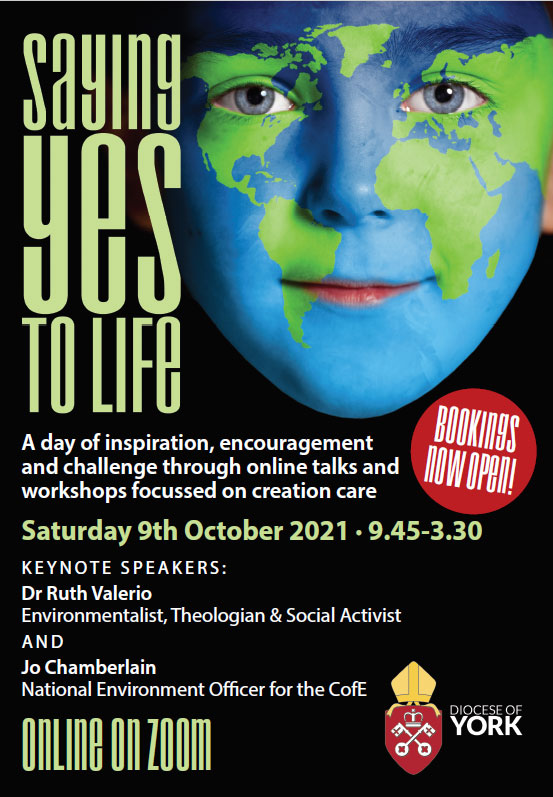 Kingsley Boulton
---
NET ZERO 2030 – AMBITIOUS, BRAVE OR FOOLISH?
by the Revd Johannes Nobel – Green Ambassador, Diocese of York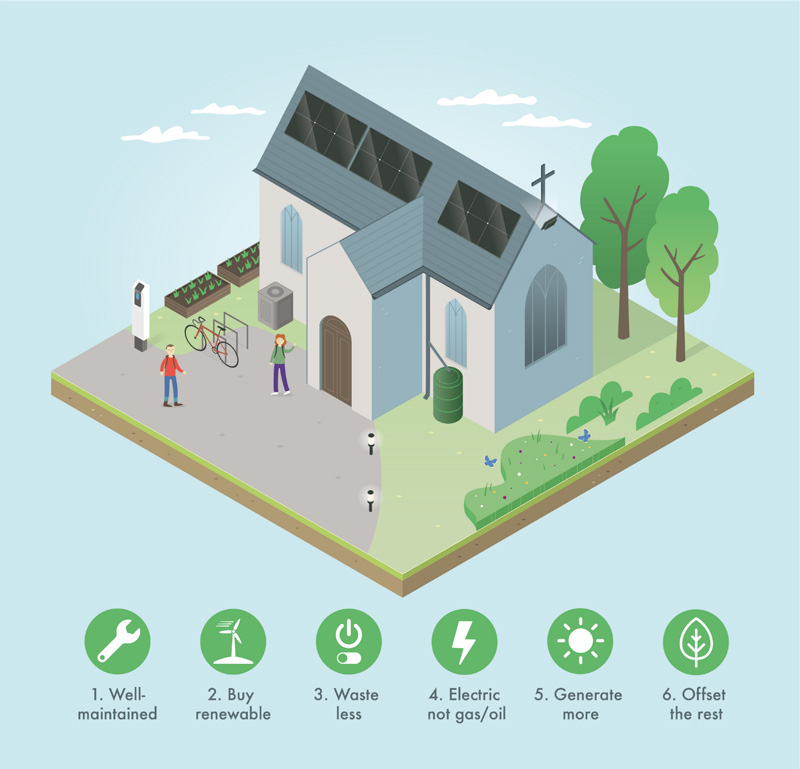 In February last year, the General Synod of the Church of England set itself the ambitious target of reducing its carbon emissions to the point of net zero by the year 2030. Ambitious, brave, or foolish?
Some were quick to complain that this commitment to converting fossil-fuel-powered heating systems would only distract the church from converting the nation. Others argued that the commitment did not go far enough, since radical action would, in fact, be requisite for preaching the gospel. Sensitive evangelism presents the Gospel message in a way which is relevant to those being addressed. Today's context is an ecological crisis which threatens the very future of humanity. Is it possible to proclaim "good news" which does not address this?
Net zero 2030 and the Diocese of York
At the most recent York Diocesan Synod (July), synod heard the call of young people from York (see their video message here) and accepted the following motion in support of the General Synod's commitment for net zero 2030:
"This Synod, recognising that the global climate emergency is a crisis for God's creation, and a fundamental injustice which severely impacts the lives of the world's poorest communities:
welcomes General Synod's Climate Emergency and Climate Reduction Target motion (GS 2159, Feb 2020);
calls upon all parts of the Diocese of York
a. to measure carbon emissions, and
b. to urgently examine what would be required to reach net zero emissions by 2030,
in order that a plan of action can be drawn up to achieve that target; and
calls upon the Diocesan Environment Steering Committee (DESC)
a. to provide practical guidance to churches on how to measure and reduce emissions,
b. to prepare a draft Diocesan Environment Policy, and
c. to report on diocesan carbon emission reductions every three years beginning in 2024.
The motion was carried with a convincing 91% in favour. Ambitious, brave or foolish?
Challenges
There is no doubt that the target the church has set itself is a challenging one. At the same time, it is the only viable one. As archbishop Stephen wrote in the Yorkshire Post (Saturday 31st July):
The Church is echoing and amplifying the demands of the poorest nations where the impacts of climate change are most devastating. It is our moral duty to do this. Moreover, what may first become apparent amongst the most vulnerable will, in time, impact everyone – like the water levels outside my house. […] It's tempting to see it as someone else's problem. We would love it just to go away. But it won't. The water levels are rising. The time to act is now. This affects each one of us.
The carbon footprint of the Church of England is estimated between 600-1000 tonnes of CO2 equivalent. Half of these emissions are produced by church schools. Of the other half, two thirds are produced by medium and large churches – small churches play a minor part. A sample study of 126 churches found that heating is the main culprit, responsible for 84% of carbon emissions. Better insolation, reducing heating requirements and, when viable, replacing heating technology, will be the focus of our efforts in the years ahead. For most churches, the Eco Church award programme will offer the right set of tools for starting a journey to a greener future.
Opportunities
As Green Ambassador to the Diocese of York, I am very keen to emphasise that 'reaching net zero' is not just a challenge or a problem, but also a real opportunity. Appreciating the beauty of God's creation is not a chore – and caring for God's creation is a reaffirming and therapeutic act of witness. What is more, it is worship. Every time we plant a flower, every time we recycle waste, every time we use our bike instead of our car, every time we choose the vegetarian option, every time we turn the thermostat down – we praise and bless God the Creator, as we thank him for his precious creation. In a real sense, we join with Christ in his work 'to reconcile all things' (Col 1) and to bring peace to the earth: Our suffering creation waits 'with eager longing' for the children of God to be revealed (Rom 8). Ultimately, this is about becoming a simpler, humbler and bolder church.
Simpler: by using fewer resources, threading more lightly upon the earth.
Humbler: by recognising past mistakes, and by taking responsibility for humankind's sinful arrogance.
Bolder: by proclaiming hope for the future, as human beings made in God's image, set apart to represent the loving care of our Creator.
Ambitious, brave or foolish? Each of them in equal measure. Because the gospel ever was thus.
More information:
The Practical Path to "net zero carbon" for churches – a two-page A4 document with 'first steps': https://www.churchofengland.org/sites/default/files/2020-04/the-practical-path-to-net-zero-carbon-for-churches-FINAL-April-2020.pdf
A Rocha's Eco Church award programme: https://ecochurch.arocha.org.uk/
The Church of England Environment Programme Webinars: https://www.churchofengland.org/about/environment-and-climate-change/webinars-getting-net-zero-carbon An ever-growing collection of webinars to help you start on the journey to Net Zero.
Useful online resources, to support environmental action by churches: https://docs.google.com/document/d/10bY9AAi712iEfIhM6ZkdshdvBs1mcrDHmFa3IImSgog/edit
The Revd Johannes Nobel
---
THE NEED FOR ENVIRONMENTAL RECONCILIATION
by Monica Lawrence
Climate Change
'Emergency on Planet Earth' 'The Climate Change Crisis', are headlines appearing almost daily as the seriousness of what is happening to the global environment is realised. Reports and pictures of heat waves, wildfires, drought and flooding; make compelling evidence of the impact climate change has on crop production, wild life, and human health throughout the world.
It is our generation who understands how global warming is changing our climate, causing a steep decline in biodiversity. Young Greta Thunberg speaks up to politicians, enthusing youth into action, because they will bear the brunt of inaction. Sir David Attenborough shows how, just over his lifetime, more and more loss of biodiversity has occurred. Biodiversity sustains our web of life! It's now a matter of urgency to be reconciled in peace and justice with our environment wherever we live; because we need to decide what sort of world we want to live in, and leave to the next generation.
Scientists tell us climate change has been brought about by humans using fossil fuels for power and energy. Fossil fuels produce high levels of carbon dioxide, nitrous oxide and methane, emitting them into the atmosphere, causing a polluting, 'greenhouse' effect.
Christian response
In recent years some churches, Christian groups and others, have been aware of the effects of climate change. They continue to act in peace and justice to preserve the integrity of all creation.
Operation Noah began in 2001 with Christian Ecology Link; 'motivated by faith, informed byscience and inspired by hope'. On Ash Wednesday 2012, with representatives of other Christian denominations, it launched a Declaration: 'Climate Change and the purposes of God: a call to the Church'. You can read the original document here.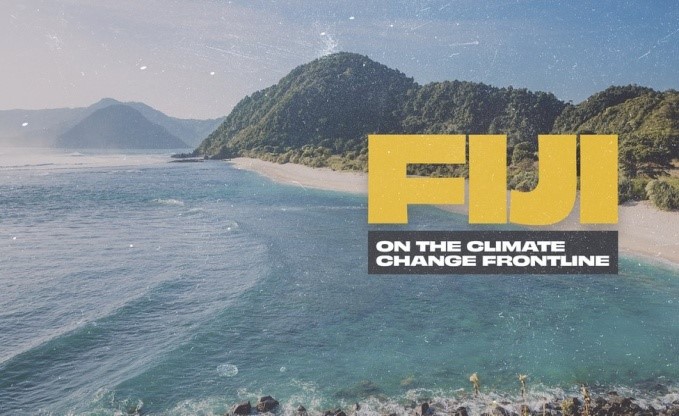 In 2017 Archbishop Justin Welby was in Fiji. Writing the Foreword to his 2020 Lent book 'Saying Yes to Life'by Dr Ruth Valerio, he quotes one of the primates there: 'For you Europeans, climate change is a problem for the future. For us, it is a problem of everyday survival'.
We in the UK have been relatively free from the disasters we have seen, read or heard about, in other parts of the world. But we have experienced flooding so we cannot be complacent.
In 2018, following a three year drought, Cape Town was running out of water; people were rationed to 50 litres per day! What would that mean for us? Capetonians were drilling for boreholes, searching for natural and mountain springs. There was widespread use of 'grey', used water. Water distribution centres were set up supervised by city officials and church leaders to ensure there was no unrest.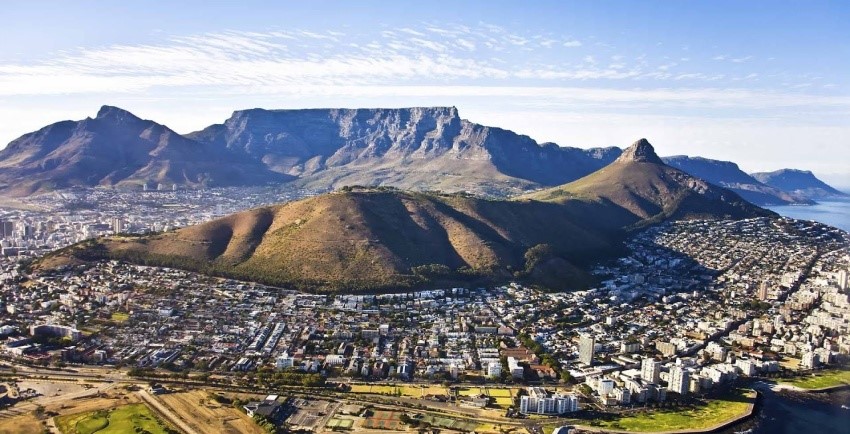 Environmental Pollution
Environmental pollution can also be caused by armed conflict. Weaponry emits toxins; we have seen TV pictures of such devastation happening. These conflicts are often driven by greed and the acquisition of valuable natural resources. Consequently, high numbers of displaced people and refugees flee from those areas of conflict and environmental damage. Peace, justice and environmental reconciliation all come into play here. We are commanded by Christ to love our neighbours as ourselves.
So we need to repair the damage, and clear up waste and mess. In environmental reconciliation we can treat creation more respectfully. That means living more sustainably, recognising that we, humans, as Prof Richard Bauckham puts it, belong to 'the community of creation'.
A start has begun to reduce polluting emissions. 2030 is the target year for net zero carbon emissions – only producing the same amount of greenhouse gases as the Earth can absorb.
Shrinking the Footprint
On World Environment Day 2006, the campaign "Shrinking the Footprint" was introduced, led by the then Bishop of London, Dr Robert Chartres. Since then, the Church of England Environmental Working Group has been active under the leadership of the recently retired Bishop of Salisbury with webinars offering practical information for PCC's. The new lead Bishop for the Environment is the Bishop of Norwich, Graham Usher. A 'packed programme' of webinars starts this September, including the Diocese of York online conference "Saying Yes to Life" scheduled for 9th October.
Determined and hopeful environmental reconciliation will help us transform the Earth from what it is now to something nearer to the Earth that God created for us and future generations. It will also help us protect our common, Earthly home from further abuse. We can do this individually, as a church community and nationally.
Individually

, we can all become better informed, review our lifestyles and take some personal, positive action. Individual actions collectively make a big difference.

In our church communities

we can be more inclusive of creation in our worship and teaching.

Nationally

, we can sign up to campaigns sending clear messages to governments to pursue sustainable, peaceful environmental policies that use renewable sources of energy such as the sun and wind.
Information to read or organisations to join
There's plenty of information to read, or organisations to join, to affirm life and act on this life-saving way of environmental reconciliation. Below are one or two of my favourites, suitable for all age groups. Click or tap on the titles to open the associated websites.
Local groups to join
Some local groups include:
One Planet York – a collaborative movement of organisations and individuals working towards a sustainable York, within the Bioregional One Planet Living framework. It notes that the equivalent resources of three planets are currently used when we only have one!
Edible York originates from 2009, becoming a registered charity in 2014. It describes itself as an 'umbrella organisation' supporting local communities to grow and access food by a network of public vegetable beds.
St Nick's Environmental Centre In the 1990's it began transforming a rubbish tip. By 2004 it had become a 24 acre Local Nature Reserve, known as 'the green heart of York'. It promotes One Planet Living and is operated mainly by volunteers. Do visit the website to find out the origin of its name and all it offers.
Conclusion
It seems true to say most of us have been living un-reconciled to the environment! We have neglected our responsibility to fully care for this wonderfully and beautifully created world that God has freely given us for our Earthly home. We have consumed far more than we need.
In clearer knowledge of our place in creation and mindful of the needs of our human neighbours, flora and fauna in God's 'community of creation,' we can live more simply. We can be more scientifically informed, and wisely reconciled to the environment in hopefulness; acting peacefully and justly to protect the integrity of all creation.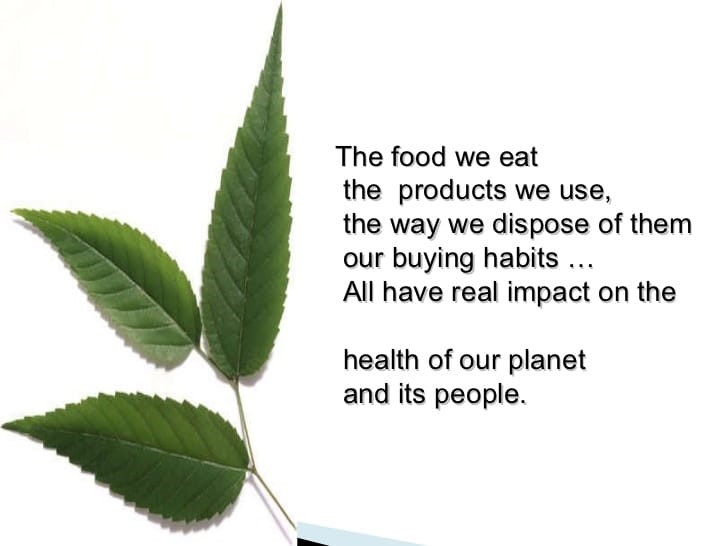 Footnotes
This article was written before the release of the IPCC Report 9 August 2021
'Saying Yes To Life' written by Ruth Valerio, Publisher: SPCK. Royalties to Tearfund.
I found this book an absorbing and enlightening read.
Monica Lawrence
---
A LIFE ON OUR PLANET
by the Revd Liz Carrington, St Luke's Church York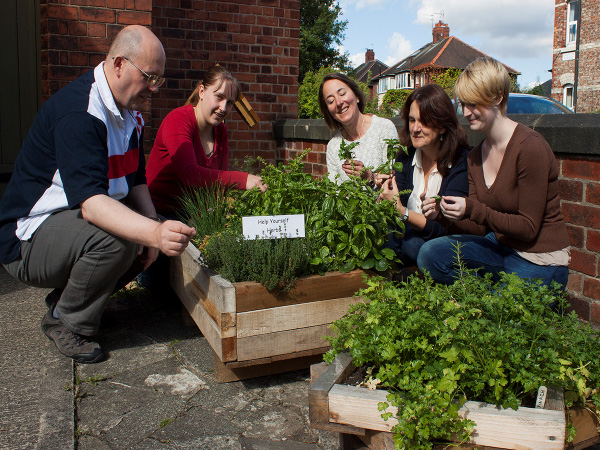 A modern day prophet
It could be that David Attenborough will be remembered as a modern day prophet, vilified by climate change deniers (yes there are still a few) and praised by eco-warriors around the world. He has certainly shifted public opinion and made us keenly aware of the damage we have done to our common home. Recent floods and forest fires in Europe serve as reminders if any are needed.
Climate change remains an inconvenient truth and demands international political commitment to reduce carbon emissions and sacrificial lifestyle changes to reduce consumption which we may not all wish to embrace, but which are vital for the security of future generations. Christ's call to love our neighbour has never been more important.
But why should we care?
First God says his creation is very good. He sustains it all the time. If we neglect it and don't care for it we are damaging something that is precious to God.
Secondly we were specifically commanded to care for the living and non-living creation without abusing it for our own ends. Caring for the earth enables it to be fruitful and to play its intended role in giving glory to God. The awesome beauty of nature often brings an awareness of God's presence.
Thirdly, the certain hope of a renewed future creation is not a licence to abandon care for this one. Rather, there is every incentive to use the goodness and fruitfulness of this material world to do what is pleasing to God in our time. As Luther famously remarked; "If I knew Jesus would return tomorrow, I would plant a tree today."
Caring for God's world is a core Christian commitment, part of discipleship, worship, lifestyle and mission. When St Luke's first began thinking seriously about climate change and Christian responsibility, we wouldn't have been able to affirm this. That was ten years ago! Now creation care is part of our DNA as a church and as individuals.
Becoming an Eco-Church
A Lent Course on The Five Marks of Mission in 2011 led to the formation of a Green Group that considered what practical activities would best fit the socio-economic profile of our parish and lead to behaviour change. The strategy concentrated on developing a better understanding of climate change, reducing energy costs, reducing food waste and increasing recycling in church and in the home and growing vegetables. Targets were set and monitoring of energy use introduced. Weekly top tips and useful websites were included in church media. We became a Fairtrade church.
All church groups were involved as activities broadened. Children adopted a tiger, teenagers made a banner from rubbish and had an unplugged weekend, which they found surprisingly liberating. Our older people's group made bird boxes and Edible York gave us a set up grant to create a herb garden. Worship reflected the deepening environmental awareness not only at creation tide. Pieces of plastic waste were collected from the congregation and placed in bags in front of the altar as part of confession. Clergy stoles were made from scrap silk appliqued with the recycle logo.
Annual community projects working with businesses, schools and the football club were organised in 2012-15 – Olympic scarecrows, Tour de France Children's Art; 'Growing Together' using unusual containers for plants and 'Green at Heart' which focussed on bugs, bees, and vintage crafts. Give and Take events became a regular feature – someone's unwanted item becomes another's treasure. Litter picks became a regular feature.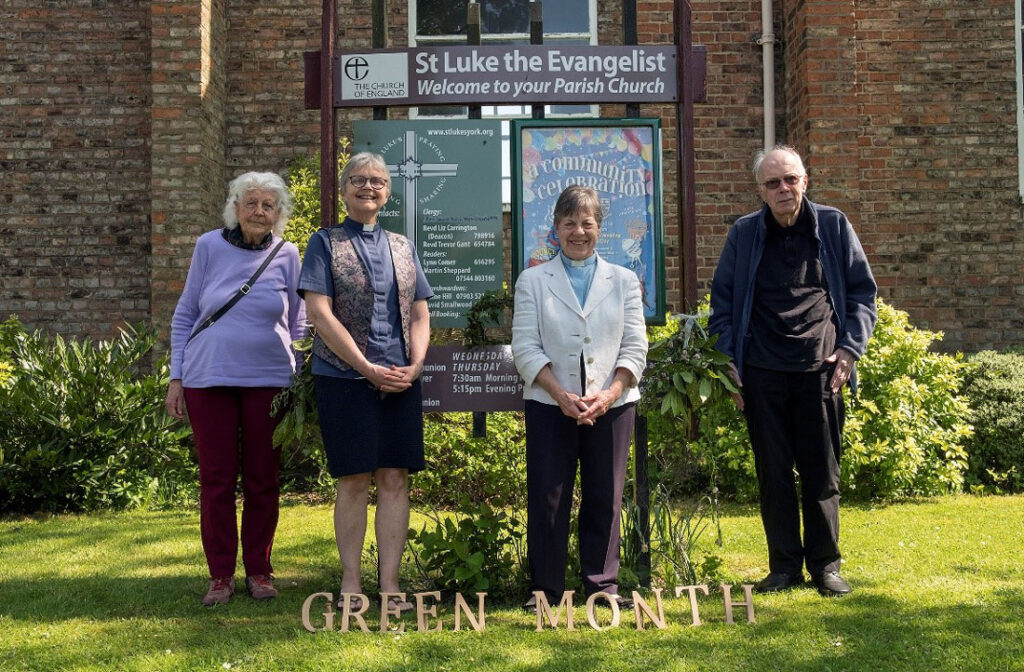 Activities broadened further when other churches asked us to discuss becoming Eco church the green agenda with them. A further step in our own strategy was to organise a Green Month involving the whole church, This concluded with a vegan/vegetarian lunch after watching the documentary 'The Age of Stupid.'
As a kind of intensification ritual the following year a Green Week was organised leading up to harvest with the theme 'Sabbath as Resistance – Harvesting Energy. Floral displays in church represented green energy sources – wind turbine, sun, water wheel, and windmill. After a vegan lunch we watched the film 'The Beautiful Planet' which documents the reactions of astronauts as they reassess their place in the enormity of God's universe. The Director of St Bede's explored this theme with us.
No Quick Fix
Committing to becoming an Eco-Church and establishing greener lifestyles is not an environmental quick fix. St Luke's became York's first Eco-congregation (old title) in 2013, gained an Eco-Church Bronze award in 2015, and a Silver Award in 2018. We hope that replacing our 1960s poorly insulated church hall with a new build will help us go for gold.
Climate change is a complex issue which can feel overwhelming but there is much we can do together at local and national level by supporting environmental charities, lobbying government and standing with young people in becoming prophets of hope as we journey with God who sustains us.
Deacon Liz Carrington
---
ST OLAVE'S CHURCHYARD
by Helen Robb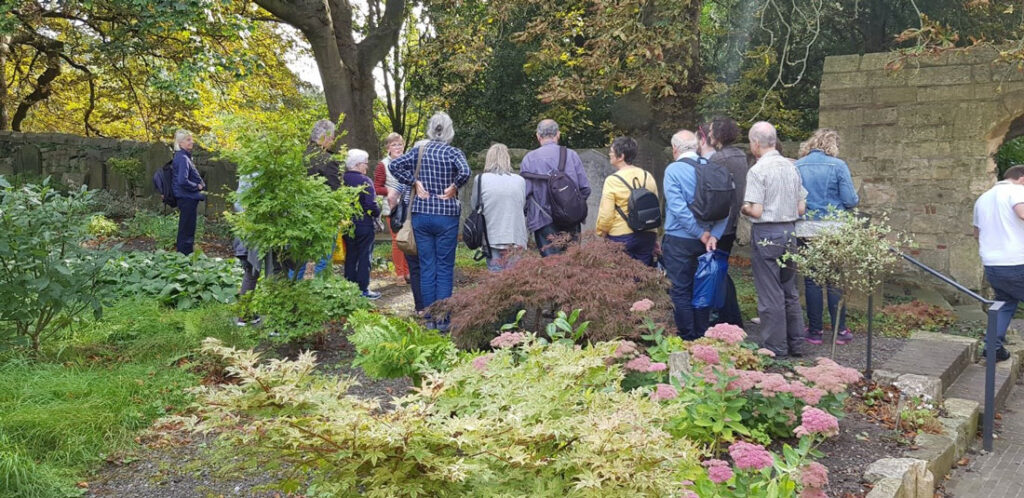 St Olave's churchyard has a unique heritage. In the late 1460s Archbishop George Neville settled a dispute between the Abbot of St Mary's Abbey and the parishioners of St Olave's. The outcome was a transfer of plate, money and land from the Abbey to the church, a portion of which should support the creation of a churchyard. Overlooked by the ruins of the abbey and bounded by medieval walls, the churchyard, like the church, is a hidden gem. A remarkably secluded, sacred and environmentally important space close to the city centre. It was closed to further burials in 1854, yet the diverse mix of gifted artisans, leading figures of York (some with national and international significance) and the generations of worshippers interred here, suggests how much St Olave's benefited from their creative talents, their faith and their Christian generosity.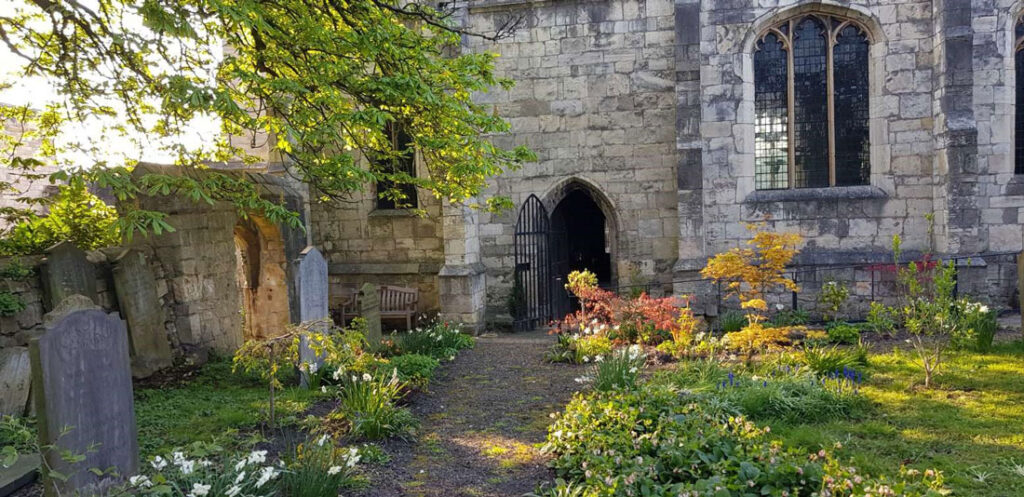 Research and History
Research into the lives of many buried here reflects fascinating individual, social and cultural history, most to be celebrated but some to be regretted. Their stories reflect both the history of York and the history of worship at St Olave's through momentous and often turbulent times. My imagination often runs riot when I consider what our 'sleepers in the quiet earth' may have witnessed over the centuries, together with successive clergymen who must have had many more funerals to conduct. Some of those historical events come to mind:
The initial building of St Olave's in 1055 as directed by Earl Siward. His burial in or around the vicinity of the church occurred soon afterwards. His funeral will have been a grand affair, since he was the most powerful noble in the North.
The horror of successive visitations of the bubonic plague in Marygate during the 14th century, which devastated the local population and would have impacted severely on church worship.
The dissolution and destruction of St Mary's abbey and the saving of St Olave's from ruin through a petition made by parishioners.
The scale and grandeur of services at St Olave's whilst it was the civic church used by the President of the Council of the North.
Unmarked burials of four men previously hanged on the Knavesmire.
The ear-splitting noise of cannons and gunfire raging along Marygate and damaging the church (with probable hand to hand fighting taking place in the churchyard) during the English Civil War.
Restoring the church in the 18th century, using stone from the ruins of St Mary's.
The grand civic funerals of William Etty RA (interred in the churchyard 1849) and Professor John Phillips (renowned Geologist – interred York Cemetery after his funeral at St Olave's in 1874).
The presence in the churchyard of George Hudson ('Railway King') as he buried his infant son Richard James Hudson (1822) and later his brother- in-law Richard Nicholson. Nicholson committed suicide in 1846 when Hudson's empire was beset by scandal and began to crumble.
The devastation of infectious diseases such as tuberculosis, cholera, and smallpox. The impact of high infant mortality experienced by parishioners.
The burial of many poor 'inmates' from the notorious former York asylum.
The sadness of parishioners who had lost husbands, sons, fathers and brothers during WW1 and the joy when St Olave's church bells were first in the city to peal when the armistice was announced.
The shattering of glass in the south nave windows after a bomb dropped in Bootham during WW2.
Ecology and Conservation
Alongside our 'quiet sleepers' who have witnessed so much history, the churchyard is also home to God's creativity in the natural world. Birds, insects, trees, fungi, shrubs and flowers abound. The churchyard is a mix of sensitive cultivation alongside areas of natural ecology. All of which need careful management and conservation to support biodiversity.
Trees and flowers:
The churchyard contains areas of grassland with wildflower species such as ox-eye daisy, comfrey, herb robert. Lichens on ancient walls and gravestones thrive on a microclimate created by weather conditions, bird droppings and other nutrients. Tree species such as horse chestnut, cherry, beech, yew, acer and weeping ash provide another important focus for biodiversity. Shade tolerant low-level planting has been added in some areas, together with bulbs to add winter and spring interest.
Mammals and birds:
Despite their reputation, our resident squirrels have their place in the churchyard, alongside hedgehogs, field mice, and the occasional rat. Pipistrelle and other bat species can be seen in the evening and may be using the church and churchyard to roost. All are protected. Less common birds such as nuthatches and tree creepers are spotted occasionally. We have our churchyard bees too, which thrive on the wild and cultivated flowers. These are the subject of the following article.
The conservation of our churchyard is increasingly important. There is much more we can do as guardians to preserve this sacred and beautiful space.
In 2000, a charity named 'Caring for God's Acre' was created. Inspired by the National Living Churchyard and Cemetery Project, CFGA has done much to assist and train people to support conservation. Simple measures such as erecting bird and bat boxes can do much to enhance the churchyard as a haven for wildlife. More specifically, our existing churchyard management plan needs to be revitalised. Key to our role as serious guardians and conservationists is taking action to assess and record the ecology which exists in the churchyard. The 'Caring for God's Acre – action pack' provides a helpful tool to do just this. I hope to form a subgroup to undertake this, then seeking advice on actions we can take to better manage the churchyard for biodiversity. I hope this might extend to involving our wider parish community, our neighbours who manage the museum gardens and encouraging children to get interested and involved. Watch this space!
An extract from an uplifting poem by American poet, Hannah Flag Gould (1769 –1865) provides a fitting conclusion.
Flowers in the Cemetery
Peace keeps the place where we spring up and bloom
Kind, gentle angels hover round to spread
Our tender leaves and bow us to the tomb
To pour our freshest odours o'er the dead.

Soft, silent air supports our vital breath
It wafts no sound of tumult, mirth or strife
Where, for the mourners, in the land of death
Beneath his throne we open into life.

Praise to our maker is the holy part assigned to us;
and while his power we show,
With soothing skill to reach the stricken heart,
Awhile to lull the throbbing pulse of woe.

Such is the part that we the humble flowers perform
And such is the solace we would give,
To man, who, while we bloom our few short hours
Has yet an eternity to live!

Hannah Flag Gould (1769 –1865)
Helen Robb (Fields)
---
BEES AND THE ENVIRONMENT
by Buff Reid
Have you noticed recently the absence of flies and bugs from your car windscreen? It is widely known that honey bees are crucial pollinators required for food production, but non-bee pollinators including flies, beetles, moths, butterflies, wasps, ants, birds, and bats, among others, are important too. In fact throughout the world it is estimated that nearly 50% of our food production is reliant on insect pollination. The reduction of wild flying insects, mostly due to chemical intervention on the farm, is a worrying trend. Farming methods have also changed with larger fields, fewer hedgerows and monoculture leading to loss of habitat for insects.
Of course 'climate change' has begun to have a disastrous effect too. On top of major changes to their habitat, climate change is proving stressful for bees because they struggle to cope with weather extremes. One of the key impacts of climate change is the shifting of seasons, which become less predictable and weather such as summer droughts, prolonged flooding, cold springs and coastal storms become more frequent. The rapid changing of seasons means that pollinators may lose synchronicity with the flowering plants they forage on.
The honey bee, Apis Mellifera, is the most versatile, ubiquitous, and commonly used managed pollinator, but the global reliance on this single pollinator species is a risky strategy, especially given major threats to the health of managed honey bee colonies because of poor nutrition, Varroa mite and a number of other pests and diseases. Colony collapse disorder is becoming more common mainly due to this, plus the use of unrestricted insecticides and herbicides. Although these are not necessarily killers, it is thought they can affect the ability of bees to navigate to their source of pollen and nectar. Fortunately this is now better understood and many chemicals are now banned from use.
Monoculture on farms, particularly in the USA has led to colonies of bees being trucked to huge farms growing a single crop of almonds, a species entirely dependent on honey bee pollination. Having finished their work the bees have to be moved again, maybe thousands of miles, to find another crop. This is not always possible within the area and the bees must be fed artificially which is not good for their health and wellbeing. Even in the UK, once large fields of oil-seed rape and field beans have finished flowering, if there are no wild flower hedgerows in the countryside, the bees can starve.
You will have noticed that we are all being urged to grow bee friendly plants, fruit and vegetables to give the all bees a reliable source of food throughout the season, March to November. Many beekeepers do move their hives around an area to pollinate crops, but wild flower meadows, verges, private orchards and flower gardens have an important role to play too.
The decline of bee populations represents the wider decline of nature, globally and in the UK. WWF's recent Living Planet Report 2018 found that wildlife populations have decreased by 60 per cent globally since 1970. We must give nature a chance, allowing more land to grow wild so that we have the food we need to eat and nature can thrive in its own right.
I am fortunate that my bees in the churchyard here at St Olave's are tucked away safely in a wildflower paradise confirming the historical Christian view that honey reflects the sweet and gentle character of Jesus Christ, and the sting pertains to justice and the cross of Christ. The strength, industriousness, and wisdom of a bee symbolize that of Jesus Christ.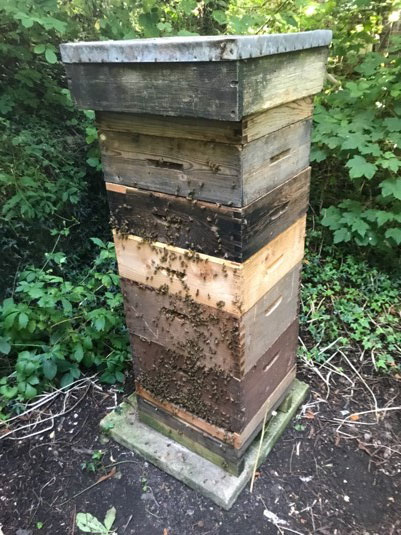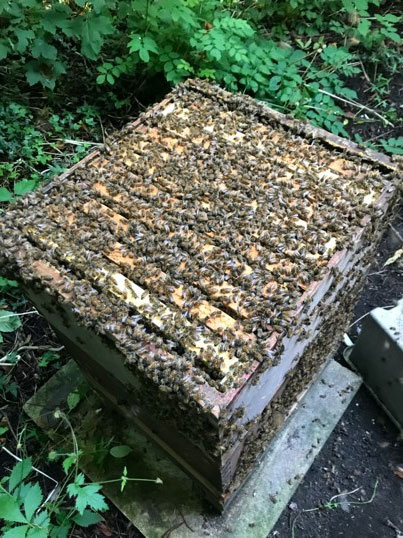 Buff Reid
---
ENVIRONMENTAL LEGACY
a poem by the Revd David Simpson
Life created world,
The land, the sea, the sky,
Beauty to behold in one hand
And in the other, to destroy.

Does one hand know
what the other hand does?
For future generations
To undo what we have done.

The ugliness we left behind.
Welcomed bottled and plastic bags
Filled the highways and byways,
Creatures of the ocean, appals
No crystal clear, as microplastics filled the sea.
 
Industrial chimneys polluted the sphere
Travels here there and everywhere
Diesel and petrol consumed the air
Providing temperature so hot to bear.
 
More water than we can contain
Destruction fills the plain
Sweeping away we hold so dearly
People cried out in despair.
 
Time come to entail
For creation to recover
Consider not ourselves
But of future generations
To see life created world.
---
LOCAL EVENTS ABOUT THE CLIMATE AND ENVIRONMENT IN SEPTEMBER
A number of local events about the climate and the environment are being held during September.
York Environment Week (part of the Climate Coalition's national Great Big Green Week)
Saturday 10th September to Sunday 26th September – see https://yorkenvironmentweek.org.uk/
Events to include:
A special evensong at York Minster on Monday 20th, to welcome the YCCN pilgrims (see below).
An online Round Table conversation with young people, Archbishop Stephen, and the University of York on Thursday 23rd at 1:30pm – register to attend at: bit.ly/3APjnSa
The Young Christian Climate Network (YCCN) relay pilgrimage reaches York
Monday 20th September – see: https://dioceseofyork.org.uk/news-events/news/young-christians-walk-from-g7-to-cop26-via-york/
Read more about the YCCN pilgrimage events in the flyer here.
Students from Archbishop Holgate's School have produced a short video in which their share their passion for the planet at:
---
NEWS AND NOTICES
THE ACADEMY OF ST OLAVE'S, 25 SEPTEMBER 8PM
The Academy of St Olave's will make its long-awaited return to playing in September, with a concert of popular works by Mozart due to take place at St Olave's church at 8pm on Saturday 25th September. The concert will be supporting Jessie's Fund, a York-based charity helping children through music therapy, with which the orchestra has long-standing connections.
Directed by Alan George, the orchestra will perform Mozart's famous Clarinet Concerto with acclaimed soloist Lesley Schatzberger, followed by the same composer's exquisite Symphony No. 40 in G minor. The concert will also feature a short symphony by the Baroque composer William Boyce.
Please note that tickets to this concert are available online only, so please book in advance via https://www.academyofstolaves.org.uk/ to avoid disappointment (there is no booking fee). Tickets are £15 / £5 for accompanied children (18 and under). Please check the website the week before the concert for confirmation of the Covid-19 mitigation measures being taken.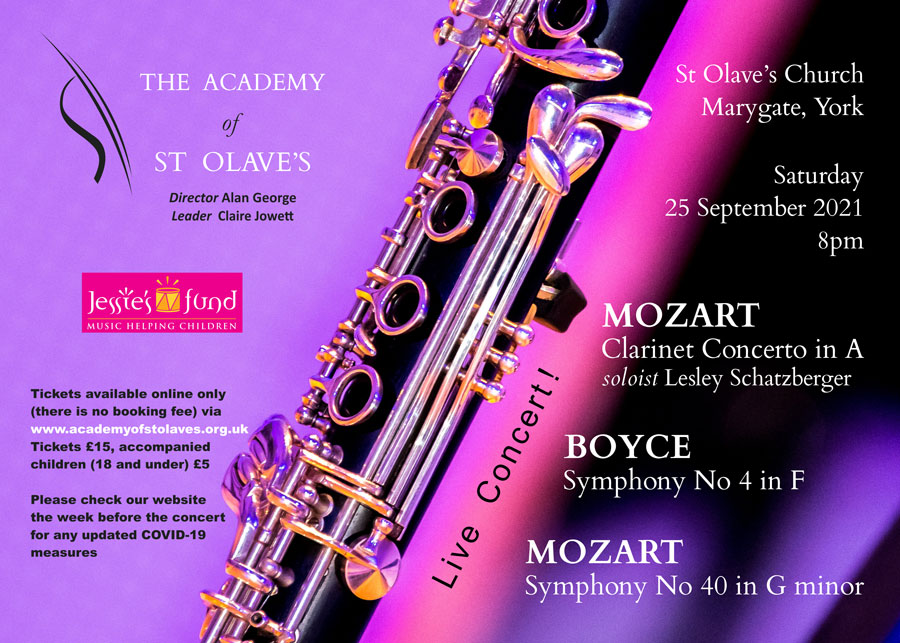 ---
ORGAN RECITALS IN YORK CITY CENTRE CHURCHES, AUGUST TO OCTOBER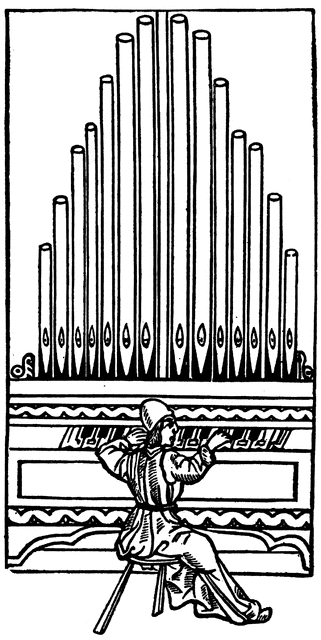 Monday 30th August at 11 am – All Saints Pavement. Timothy Hone
Monday 30th August at 2 pm – St Helen's. Phillip Sangwine and William Campbell
Wednesday 8th September at 12.30 pm – St Helen's. William Campbell
Saturday 25th September at 12.30 pm – St Olave's. Max Elliott
Tuesday 28th September at 12.30 pm – St Martin's. Dan Evans
Friday 1st October at 7 pm – St Denys. John Scott Whiteley, with talk by Max Elliott and Joost de Boer
Saturday 23rd October at 12.30 pm – St Olave's. Keith Wright
---
FRIENDS OF ST DENYS ACTIVITIES, SEPTEMBER TO NOVEMBER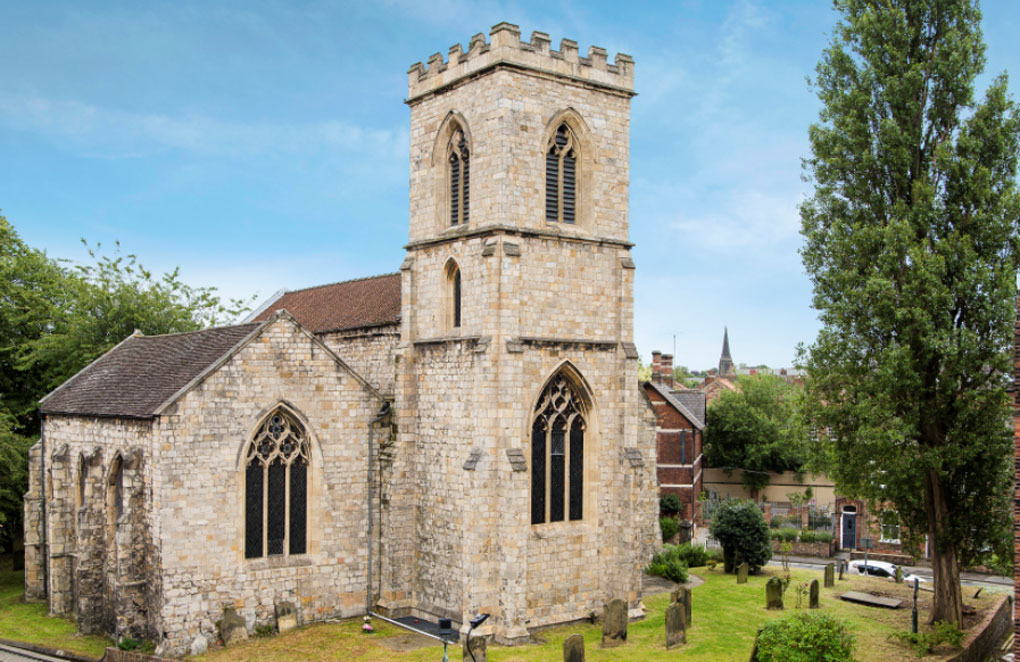 The Friends of St Denys' programme of community-facing activities begins this Autumn with participation in the 50+ Festival on Saturday, 25th September between 10 am and 4 pm.
A warm community welcome is extended to all comers. We will offer tea, tours, talks and entertainment under the theme of "Eat-Pray-Love …" telling the history and ambition of our beloved church alongside refreshment both bodily and spiritual; celebrating the refurbished church fabric and fabulous 'Henry' organ installation.
This is followed by a series of three (free) 'Stories from St Denys' on the theme of Pilgrimage
On 27th September an account of the joyous parish visit to Saint Denis, Paris
On 25th October 'To be a pilgrim!'
On 22nd November, 'Desperately Seeking Mary': an exploration of Marian pilgrimage.
In addition we hope to offer a one-off opportunity for an around-York, COVID-safe pilgrim trail. Watch this space!
Talks will start at 6 pm and refreshments will follow at 7 pm. We hope to offer BSL signing.
---
QUARTER PEAL AT ST MARTIN'S FOR THE REVD CANON DEREK EARIS
by Peter Sanderson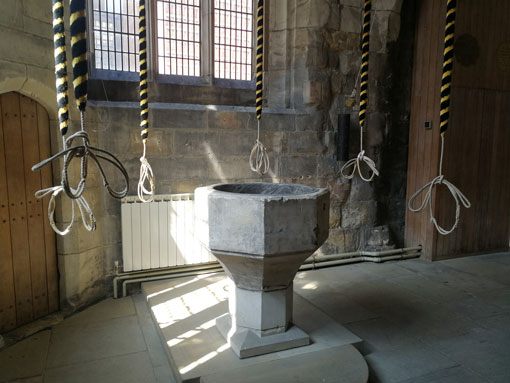 The name "Earis" is very well-known within bellringing circles worldwide, mainly on account of the prolific ringing achievements of Derek's son Phillip. Derek though is no campanological slouch himself and has rung regularly with the band at St Lawrence's. He always took a keen interest in the Saturday morning service ringing at St Martin's and has been a good friend to, and supporter of, ringers during his ministry here in York. Immediately prior to his final Eucharist at St Helen's on 29th May the York ringers therefore rang a specially arranged quarter peal at St Martin's to mark the occasion:
St Martin's Coney Street, York
Saturday, 29 May 2021 in 42m (10–1–23 in G♯)
1295 Cambridge Surprise Minor
Composed by D F Morrison
Treble Peter Sanderson (C)
2 Tina Sanderson
3 Christine Potter
4 Philippa Stokoe
5 Johny Stokoe
Tenor James Sanderson
Specially arranged to mark the retirement of Revd. Canon Derek Earis and rung immediately prior to his final Eucharist as a member of the clergy team of this parish.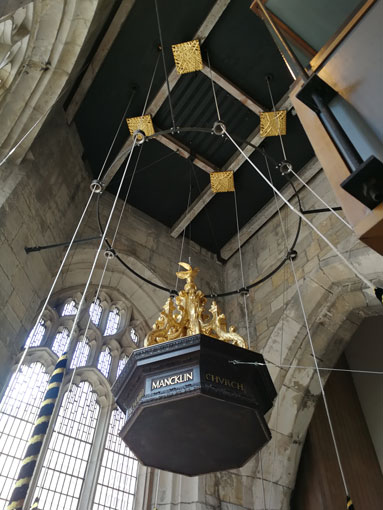 Peter Sanderson
---